Communism and Capitalism are the Same Thing: A Story
The Philosopher Between the Capitalist and the Communist
Chapter 12 : The Marxists and Militarists
By Punkerslut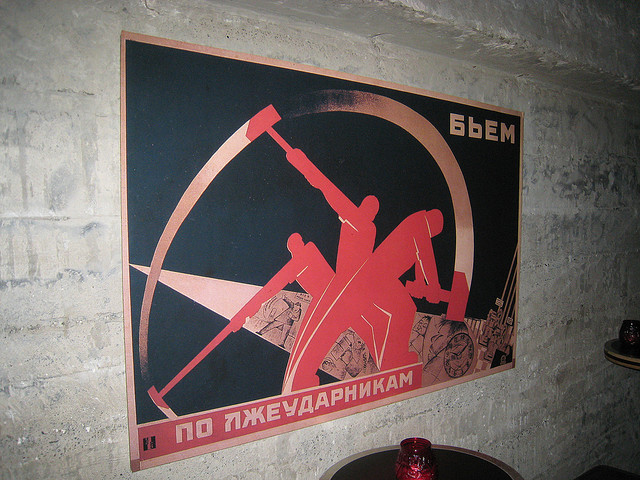 Image: By Dennis Goedegebuure, CC BY-NC 2.0 License
Start Date: February 18, 2014
Finish Date: October 21, 2014
Not everyone of mind and health quickly left their homes to make new ones in Anarchia. The Athenian bureaucrats knew their skills would offer them no material benefits in the Anarchist City, because there was no state, and the Athenian Marxists were too devoted to authority guiding humanity through "necessary revolutions" to accept a city founded on the principle of Anarchy. Bureaucrat and Marxist were often the same person, but not always. The end result was that Athens, depleted of its Unionists and Socialists and Cooperativists, quickly became governed, almost overnight, by the Marxist bureaucrats.

Babylon also held back one of its famed occupations from the Anarchists: that of the professional soldier. If colonels, captains, sergeants, and lieutenants went to Anarchia to apply their skills to the cities defense, they would each be given the same rank of Ardent Citizen and Lover of Liberty. The uniform came with no golden tassels and their parades were just so clogged with "the common rabble." The rift in occupation and ideology was too much for the Militarists, and so they became the leading force of Babylon, having more influence than the Capitalists and the Priests. Soon, Hammurabi's entourage went from bankers, religious leaders, and military officers to only military officers.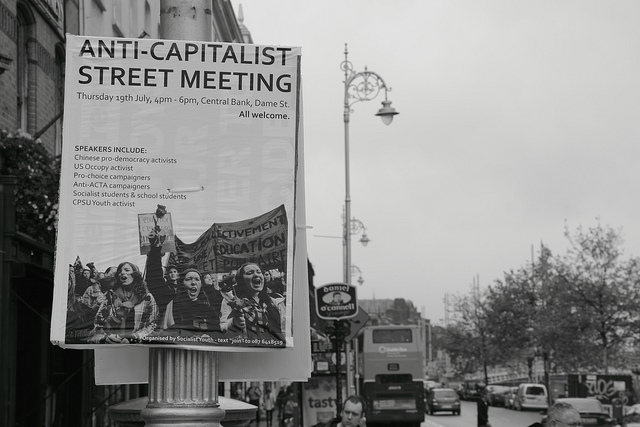 Image: By danxoneil, CC BY 2.0 License

The Communists had their exception, Emma, and the Capitalists had their exception, Benjamin, and likewise, one influential Marxist from Athens came to Anarchia, named Pannekoek but choosing instead to accept the new name of Pan. One powerful general from Babylon came to Anarchia, Rossel but choosing the new name of Roz. But to the Anarchists, they were such bizarre specimens that they were often simply called the Marxist and the Militarist. One of the Anarchists had welcomed Roz with, "We never thought anyone like you would come, but we let anyone join us if they want to defend liberty," the other had welcome Pan with, "I'm surprised to see such a firm wire desire so much to be among loose strands, but that's just the way loose strands are -- we are very accepting."

The General offered his badges and his officer's cap to the bonfire of Anarchia -- the Marxist offered his party membership card to its flames. This was the moment the world had its first Anarchist-Militarist and Anarchist-Marxist. Pan was greeted with enthusiasm and genuine admiration at all of the Communist speaker clubs and union halls; Roz was saluted and welcomed with the devoted individualism he expected of Babylonian emigrants. The Anarchist City promised the world that it would take in any person who was seeking liberty. The appearance of Roz and Pan made the world believe in the promise.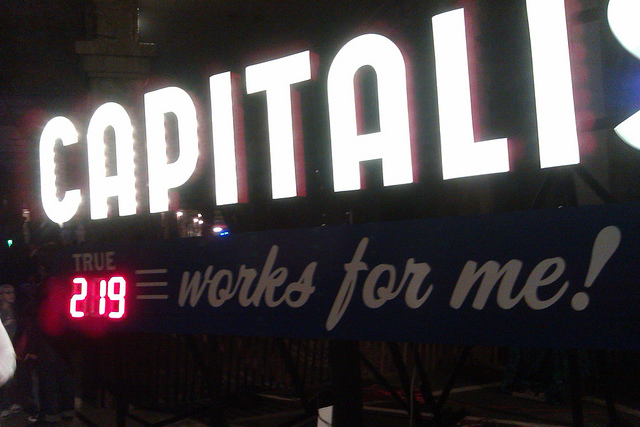 Image: By bryan champ, CC BY-NC-SA 2.0 License